Dale Wilkinson Memorial Crisis Fund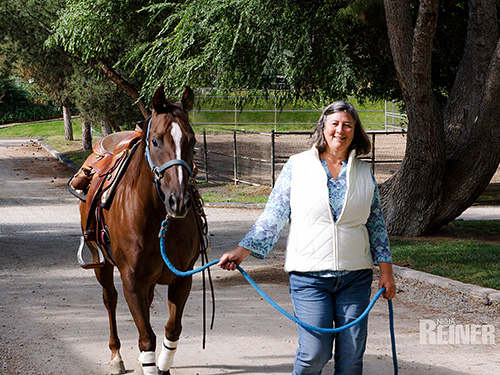 When a member of the National Reining Horse Association experiences catastrophe and demonstrates financial need, the Dale Wilkinson Memorial Crisis Fund stands in the gap to assist. The nature of a qualifying catastrophe may be medical, accident or illness, or natural (fires, flood, tornado, etc.)
The Reining Horse Foundation is proud to be able to help ease the burden. Since 2001, the RHF Crisis Fund has awarded more than $250,000 and helped 100 families in times of need.
Donations are always welcome, and this is a terrific program with which to honor or memorialize someone dear to you.
More About the Dale Wilkinson Memorial Crisis Fund
Photo: Rookie Day participants are introduced to Reining while helping one of the Foundation causes, the Dale Wilkinson Memorial Crisis Fund.
Youth Scholarships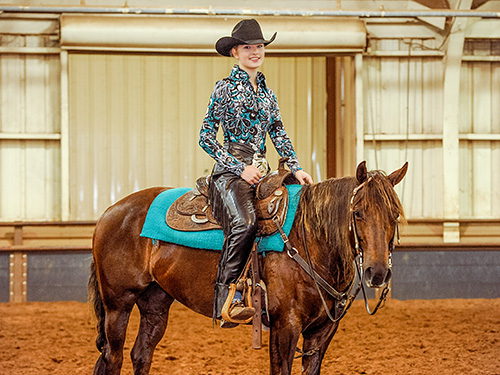 The Reining Horse Foundation is proud to award $30,000 annually in academic, need-based scholarships, but we want to do more. Contributions toward scholarships can greatly help expand the program, and the need is great. According to the National Center for Educational Statistics, between 2002–03 and 2012–13, prices for undergraduate tuition and room and board at public institutions rose 39 percent, and prices at private nonprofit institutions rose 27 percent, after adjustment for inflation.
Applicants for RHF Scholarships typically demonstrate the strong work ethic honed through owning and exhibiting horses. Most are well-rounded students, active in their schools and communities and are striving to build a solid future through continuing education.
In addition, the Foundation manages scholarships available to members of the National Reining Horse Youth Association and its incentive leadership program, the Varsity Reining Club. Your contribution can help put a young adult on the path toward success.
Scholarship Details
NRHA Hall of Fame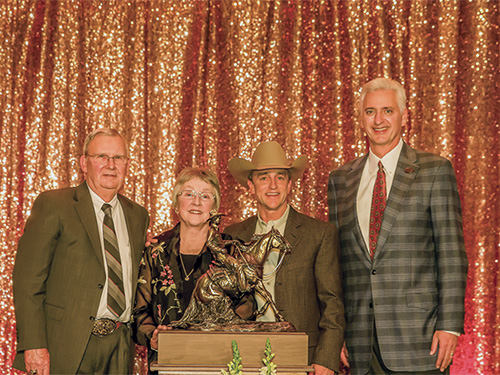 In 1986, legendary reining horse trainer Dale Wilkinson became the first inductee into the NRHA Hall of Fame. In the three decades since, Reining's iconic people and horses have been duly honored.
The Reining Horse Foundation is not involved with the selection process. However, the RHF is proud of its role celebrating members past and present. Hall of Fame inductees are honored during an annual ceremony held at Sliders' Night Out presented by Toyon Ranch. RHF produces video tributes honoring each horse and person. This is important to the RHF mission of caring for and honoring our reining community.
The Foundation seeks to perpetuate the sport's history through the Hall of Fame. The first exhibition installation paying tribute to the Hall of Fame is in place, but there is much work to accomplish to capture and share the stories through publications, video archives and digital resources now and into the future.
View the
complete list of inductees
or download a
nomination form
. Pay homage to the sport's legendary horses and people with your donation.